Swap your old mobile phones for cash – Mobile Phone recycling explained

How would you like to help the environment and earn some extra money at the same time?
Recently, a number of websites have emerged which will give you cash for old mobile phones. With an estimated 80 million surplus phones languishing in forgotten corners in home throughout the UK, most people will find they have an unused phone gathering dust in the back of a drawer somewhere.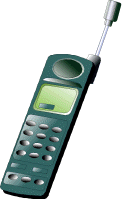 Mobile phone recycling sites let you cash in on any spare phones that you don't use. Simply enter your make and model, and you'll be made an offer depending on how much your old phone is worth, which could be anything up to £200. If you decide to accept the offer, you'll be sent a freepost envelope to post your mobile back to the recycling company.
However, with so many mobile phone recycling sites out there, how can you be sure you're getting the best possible price for your phone?
That's where we come in. Our free tool does all the hard work for you, comparing offers from a wide range of mobile phone recycling sites to track down the highest price available for your old phone. You are under no obligation to sell your phone once an offer has been made.
So, with nothing to lose and the possibility of a substantial sum to gain, why not try our tool today and see how much cash you could get for your old mobile phone?