Welcome to Sell Your Old Mobile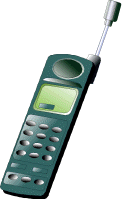 Here, we aim to help you find the best deal when trading in your mobile phone handset.
There are several companies offering money for handsets gathering dust in drawers, and we'll try to help guide you through the process, and the companies.
Sellling your old mobile could net you up to £200 for your old handset, and you phone could get a new lease of life by being recycled to someone in need.